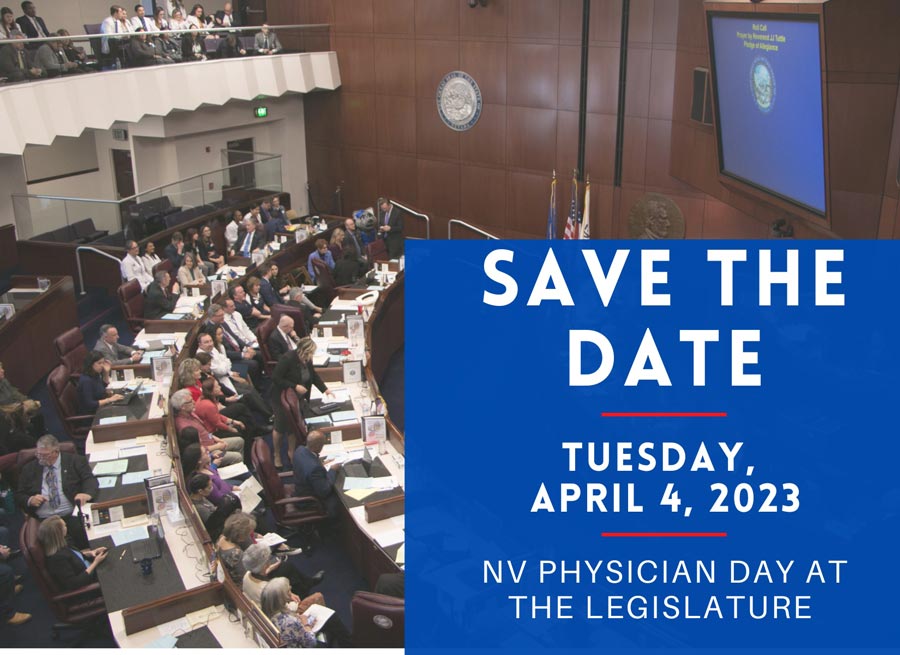 NV Physicians Day at The Legislature
The NSMA has a core group of dedicated members who put in incredible effort during the last legislative session focusing on advocacy.

We were at the table for you in 2019, and with your help, we will continue to be there, protecting you and your patients for years to come.

Join us for a NV Physician Day at the Legislature.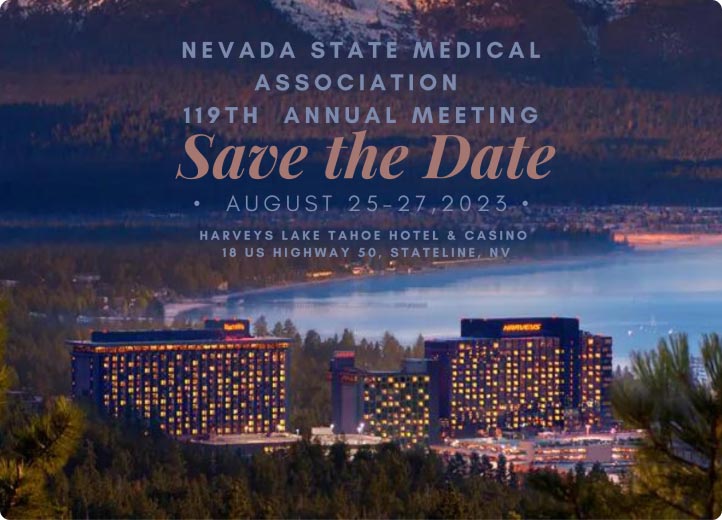 Nevada State Medical Association 119th Annual Meeting
Save the Date!

Location:
Harveys Lake Tahoe Hotel & Casino
18 US Highway 50, Stateline, NV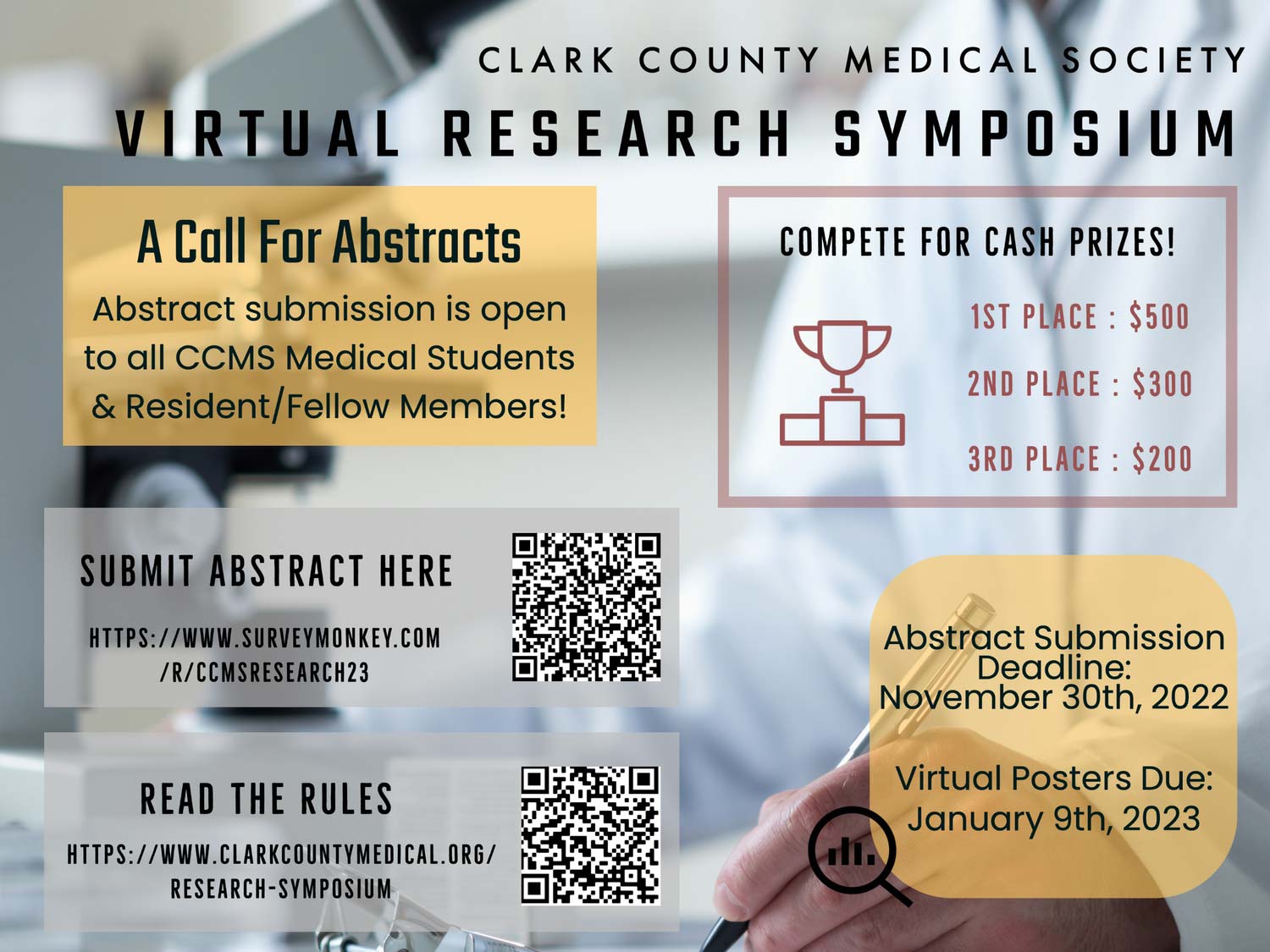 Virtual Research Symposium
Abstract submission is open to all CCMS Medical Students
& Resident/Fellow Members!

Compete for Cast Prizes!
1st Place: $500
2nd Place: $300
3rd Place: $200
County Committees Full Schedule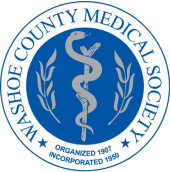 Washoe County Medical Society Schedule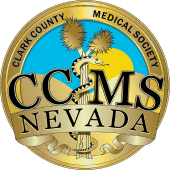 Clark County Medical Society Schedule